Write a Review
Want to see what others are saying about their MYsmile experience? Check out our patient reviews: Always a pleasure! Thank you to the entire team!
We are going to miss you, Lisa! Top notch service , may God bless your services more and more. I always enjoy chatting with the staff and having my teeth cleaned feels great. Happy to know that I don't have any cavities this time around. Thanks for a great appointment. Tessa I just had an emergency appointment yesterday for a chipped tooth I called at 8 am and was seen at 10:30.You guys are the best! I really appreciate the fantastic service and it's every time I come for a visit. Kacia is just amazing 🙂 Thanks for all your your hard work and dedication! Excellent appointment. very friendly, very efficient I really appreciate the extra time and concern that was shown to me by Dr Kamel and all the staff during my
appointment yesterday. Every problem gets solved! Another great visit! Thanks to the Dr. Kamel team! The staff are very nice and helpful. Dr. Kamel is very professional, one who can be trusted... I would highly
recommend the clinic and Dr. Kamel to my friends. I hate Dentists, but this place is awesome. Now if we could get CNN on the screen it would've perfect 🙂 The best dental practice I've been a patient of. Keep doing what you're doing 🙂 I love the people and the service! I am always quick to recommend your office! Everyone is always professional, friendly, and knowledgeable. Nobody enjoys invasive procedures but Dr. Kamel and his staff made sure I was comfortable as possible under the circumstances and made it into a good experience. Also the persistence of making sure my bite is perfect after the filling is done is evident and is very much appreciated. Even if it is at the end of world for me, i am really pleased with the service and treatment. I would not hesitate to recommend the clinic. The service was great and the hygienist Kacia is amazing.....Thank you for an efficient job well done. I always enjoy the Excellent care, and kind, courteous service. This team of professionals go above and beyond to ensure comfort and provide sound clinical advice/care. The administrative staff assist with information needs, & send appointment reminders(which I really appreciate).... Awesome team!!! Keep it up!!! Very friendly and professional. Always great service and Kacia and Dr. Kamel make you feel comfortable and explain everything thoroughly. I would definitely recommend to friends. It was an uncomfortable procedure for me but the dentist and everyone else made me feel as comfortable as possible. I had extreme confidence in the dentist so that made me comfortable. I was very impressed with the professionalism of Dr. Kamel and his staff. I would definitely recommend Smile Dental to anyone looking for a dentist. Knowledgeable, professional and honest would be the top three words I would use to describe my experience. Very comfortable environment as well. Never thought I'd say this, but I'm actually looking forward to going back to the dentist! I love my new smile. I really like my smile so much better now, Dr. Kamel did an excellence job. How blessed am I?!
Thank you Very very nice....Dr. Kamel and his Staff is very nice, knowledgeable and welcoming. Great friendly service as always.. Excellent service. Very friendly staff, clean and professional. My whole experience here was just absolutely amazing. I felt relaxed and at home. Very capable, professional, friendly and approachable team. I had to have gum grafting done and put it off for a year because I was terrified. I have sensitive teeth and a fear of going to the dentist. Well I had the produce done and it was way better than I expected just as Dr Kamal told me it would be. I am so happy that it was Dr Kamal who performed the surgery and less than a week later I am doing great! Thanks, Rupi Dr Kamel is amazing. He is the best dentist I have ever had and I love his team. they are so friendly and nice It's always a quick and efficient appointment with Kacia! Thank you As always - excellent service in a great atmosphere. The staff are professional *and* friendly - a wonderful combination. Although I am terrified to go I have to say that dr Kamal and his staff make the experience pleasant Dr.kamel and his staff are very friendly! He provides great service , even sent me a get well card when I went for surgery. I got Invisalign with him and the experience has been great, and they were very accommodating to my financial situation. Can't be happier with the look of my teeth, great boost of confidence and it wouldn't be for the help of dr.kamel and his wonderful staff! The four crowns today are added to the seven Dr. Kamel gave me a few years ago and these are a perfect match. Every effort was made to make it so. I am so grateful that Dr. Kamel is my dentist. Tilly Dunn/Ottawa The results are beyond my wildest expectations. I can't thank Dr. Kamel and his staff enough for giving me my smile back. I highly recommend this process and Dr. Kamel's team!! Dr Kamel replaced a crown on a broken tooth. I was told by another dentist that I had to have the tooth removed and have an implant. Everything is good the procedure for a crown was quick and done in office. I am very happy with Dr. Kamel and all his staff. Had my first connective graft. Dr. Kamel was excellent as usual. Janice, his assistant, explained everything thoroughly before and after the practice. Dr. Kamel even called later that day to follow up. Thanks Dr. Kamel and Janice! Very friendly and professional staff. Dr Kamel is a very approachable and down to earth individual. Makes you feel that you are the reason why they are there. I can't say enough about Sandra. Her smile as she greets you assures you are in the right place and even more reason to have invisalign.
I would no problem recommending anybody to DR. Kamel and his practice.
Thank-you so much Scott. Service is always excellent and the staff very friendly and helpful. I would recommend Mysmile Dental to all my friends. My time was excellent as always thanks dr kamel and staff I love going for cleanings with Kacia. She is the kindest person. She knows I can be nervous and takes the time to make sure I'm comfortable.
I used to hate going to the dentist (And avoided it for years) but because I'm made to feel so comfortable I now go for extra cleanings!
Hands down I would recommend anyone that is nervous to have a visit with Kacia and Dr. Kamel The experience exceeds my expectation. Thank you very much! I always have an outstanding experience with all of the staff at Dr. Kamel's office. They are very sensitive to my needs and anxieties and always work hard to make me feel relaxed and confident in the work being done by answering my questions honestly and in a straight forward manner. I always feel I'm #1 when I'm at my appointment.
Julie Thank you for always being there for me 100%. Your professionalism is greatly appreciated!!! xox TillyDunn On a scale of 1 to 10, it's always a 10! I used to be so terrified of going to the dentist. Now I only worry a little because I don't like needles, but even that is barely an issue with Dr. Kamel. thank you! As always, the staff are warm and friendly. They are true professionals and their attention to detail is impeccable. I would highly recommend Dr. Kamel and his team in a heart beat!! I love going to Dr Kamel's office. I used to hate going to the dentist but Dr Kamel, Kacia and team are the best! thank you 🙂 Dr. Kamel has been my dentist since before this century started. My entire family are well served here. Thank you, Dr. Kamel, for being the wonderful dentist that you are an thank you to Kacia, Sandra, Arlene and Lisa for making visits to the dentist easy! Love, Tilly. Excellent dentist! I drove 2h45min (in mid-winter) each way to come to him again, 8 years later.... Oh my. I have completed my teeth straightening with Invisaligns. I never thought getting nice straight teeth could happen for me since my wisdom teeth are impacted and I was terrified of having them extracted, and not that keen on having a mouth full of metal in my 50s. But Dr. Kamel and his team made it happen Well I had a root canal, coupled with the fact that I hate going to the dentist did not make it easy right off the bat. Dr. Kamel and his staff did a very good job on many levels. I called Dr. Kamel's office on a Monday with a loose crown on a molar. I was in the next morning and the problem was rectified that day even though the required procedure was complicated and time consuming. All in all a very professional and friendly experience. This time, it was for yet another crown, a replacement for one had survived past expiry. Once again, Dr. Kamal and staff provided exemplary care, not only during the procedure but afterwards as well with very much unexpected and deeply appreciated Christmas sharing.
This is something I wanted to have done for a long time. Dr. Kamel made it very comfortable and went over and above. Taking the time to explain the treatment and what I could expect. I found it to be a positive and life changing experience.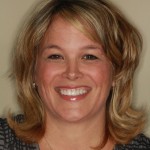 I always wanted to have a perfect smile and now I do thanks to Dr. Kamel and his team. Thanks so much