What is Invisalign®?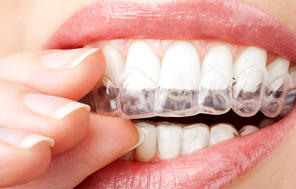 Invisalign® is different from traditional braces. Invisalign® uses a series of clear, removable aligners that are custom-made for you. These aligners move your teeth gradually towards the end result.
You take the aligners out to eat and drink, as well as brush and floss. That means no changes to your routine like old-fashioned braces.
Each set of aligners is worn for two weeks. As you work your way through, your teeth will straighten until your smile matches the position prescribed for you by Dr. Kamel and the MYsmile team.
Is Invisalign® right for me?
Invisalign® and Invisalign Teen® are an evolution in orthodontics treatments. Traditional, old-fashioned braces draw attention to your smile. When you're self-conscious about your teeth, drawing extra attention to them can be a real problem.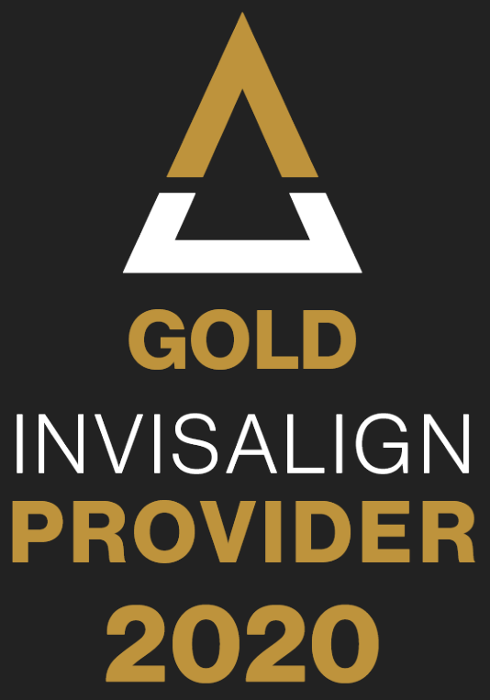 Both Invisalign® and Invisalign Teen® are on average faster than traditional braces, giving you a straight smile faster. The aligners are comfortable, clear plastic. They're removable and cleanable with no food restrictions, and no restrictions on how to brush your teeth.
Invisalign Teen® is perfect for the age of selfies, sports, hobbies, and dating. Your teenagers want to be confident, outgoing, and happy. Invisalign Teen® gives your teenager a perfect smile they'll want to show off.
How long does Invisalign® take?
The average Invisalign® treatment is less than a year! Compare that to an average of two years for traditional braces.
How does Invisalign® work?
Invisalign® uses a 3D computer modeling system to show where your teeth are now, and where you want them to be when your treatment is complete. The system models the steps in between, as well.
MYsmile uses those 3D models to create your custom aligners. You use each set of aligners for two weeks, and then begin using the next set.
All orthodontics, including Invisalign®, use force to move the teeth to the proper position. The Invisalign® aligners control the direction of force on the teeth, as well as the timing of that force, giving us very accurate control. That's part of what makes Invisalign® take half as long as traditional appliances.
You can even have a copy of the 3D computer models to track your progress and see the difference Dr. Kamel's Invisalign® treatment is making for you!
What kind of problems can Invisalign® treat?
Invisalign® and Invisalign Teen® can be used to treat overbite, underbite, gaps and spacing problems, as well as jaw alignment problems like crossbite (where your bite is a bit to the left or right) and open bite (where the teeth aren't able to touch when your bite is closed).
Even if you feel your particular problem isn't listed here, contact Dr. Kamel and the MYsmile team and see if Invisalign® is right for you.
What makes Invisalign® different from traditional braces?
Traditional braces use metal appliances cemented to your teeth. This changes what and how you eat, as well as how you clean your teeth. Sticky and hard foods are off-limits to traditional braces. Caramel and toffee and popcorn can get stuck in the wires. Worse still, they can pull the wires out, leading to an expensive repair job and emergency visits to the dentist if the wire cuts the mouth.
Flossing can be especially difficult with traditional braces, requiring you to thread your floss under each piece of the wire. Many people give up flossing because of this, encouraging gum disease and more visits to the dentist.
With Invisalign®, there's no restrictions on what you can eat or how to clean your teeth. Because the Invisalign® system is completely removable, you just take out the trays to eat and clean. No food is off-limits. If you want some movie snacks or your favorite comfort food, you just remove the tray—there's no wires to pull out or get stuck under.
When you clean your teeth after, pop the Invisalign® tray out again. No need to specially thread the floss, and no pieces of cement and metal to brush in and around. When you're done cleaning, you put the tray back in again.
Invisalign® is also faster than traditional braces. The average Invisalign® treatment takes 11 months. The average treatment for traditional braces is 18-24 months.
How much does Invisalign® cost?
Every patient is different, so there's no set price for Invisalign®—or traditional braces. Invisalign® and traditional braces typically cost roughly the same amount for each patient. That means that with Invisalign® you're paying about the same for undetectable treatment done twice as fast with no dietary or cleaning restrictions. The choice is clear!
How do I get started with Invisalign®?
It's easy! First get in touch with our office. We'll set up a consultation and diagnostic appointment for you.
We'll develop the 3D computer model of your teeth, and you can make an optional appointment to view the model.
Your final set of appointments will be to pick up your aligners. You'll wear a set of aligners for two weeks, and then replace them with the next set. Every month and a half, you'll pick up another set of aligners and have your progress checked on.
The average Invisalign® patient completes their treatment in just 11 months!
Have a question about Invisalign®? MYsmile has the answer. Don't see your question here? No problem—just Ask MYsmile!
If you want real information, real patients, or real results on MYsmile's Invisalign® systems, you've come to the right place.
Want to see the difference MYsmile's Invisalign® can make for you? Real photos, real patients, real results.

Check out what others are saying about MYsmile's Invisalign® treatment!